There's a science to managing comfort in your Atlanta home, and Self Heating & Cooling knows it. Just locating and eliminating air leaks can cut energy bills up to 30%.
Besides lowering your utility bills, humidity control is very important to your health for a couple of reasons. Mold, which thrives in high humidity, is dormant or dies when the humidity is low. Dust mites also die when the humidity stays below 50%. But remember, the dust mites in your bed rely on you for their source of humidity, so always use mattress covers, pillow covers and box spring incasing.
On the other hand, below 30% relative humidity, people can be uncomfortable and can suffer from dry mucus membranes which can lead to nosebleeds and infections. Low humidity can aggravate the symptoms of asthma and high humidity at high temperatures can sometimes lead to heat exhaustion or heat stroke.
If your Atlanta home is too humid in the summer or too dry in the winter, Self Heating & Cooling specialists are trained to:
Evaluate Your Home's Humidity System
Help You Determine The Right Humidity System For Your Needs
Install And Maintain Your Humidifier Or Dehumidifier
Carrier Humidifiers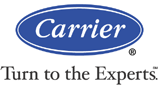 Control moisture to Increase indoor air quality. - Carrier Fan-Powered Humidifiers are independent units with their own fans that add moisture directly into your ducts, while Bypass Humidifiers work in tandem with your furnace system to deliver enhanced moisture throughout your home. Both options are quiet, energy efficient ways to make your home more comfortable, and reduce static electricity.