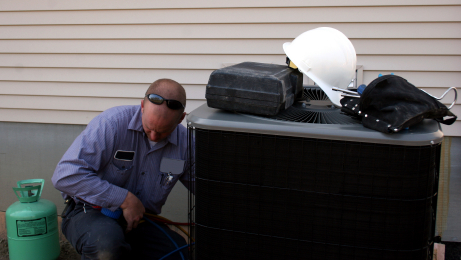 Air Conditioning Repairs In Atlanta
Do you know that, in summer, the average Atlanta family pays about 40% of their energy bill for air conditioning of the house? But it doesn't have to be this way.
At Self Heating & Cooling, our Atlanta air conditioning contractors will design, install and maintain a custom centralized system for your home or office. Whether you need to simply add air conditioning to your existing furnace, or you need to add a complete system including ductwork, registers, controls, etc. We have the system that will fit your individual needs. Let us evaluate your existing system and provide you with a competitive estimate for installation of a new energy efficient system in your Atlanta home today.
When the temperature heats up outdoors, you depend on your air conditioning system to keep you cool indoors. Talk to our professional air conditioning contractors today about our selection of quality air conditioning systems and our professional installation services.
Not sure if you should repair or replace? Well, consider this: if you're operating an inefficient system that breaks down a lot, it's likely that it's going to break down again. That means more expensive emergency service calls or possible damage to the other components of your heating and cooling system.